I say it ALL the time. I wear that statement as a badge of honour, and at times it feels like a security blanket. When I say that to people, I can get responses (sometimes just looks) of approval, and genuine appreciation of what that means. Sometimes there is no response, and I think the statement does not register with people. There is the rare occasion that I get what I can assume is a "I don't really care, and why are you wasting my time telling me" kind of look.
Why should you care? The short answer is because I do.
When I see grandpa's name on the door, on the website, on my cards, on Facebook, etc., it is a constant reminder of who we are, how we started, and what we stand for. My grandfather (and Grandmother Shirley) moved Doug and Steve to Portland back in May of 1958. He left a comfortable job, security, and a nice house in Toronto, for risk, back breaking manual labour, and a town of a few hundred people in rural Eastern Ontario. He took an enormous gamble, worked very hard, and succeeded in what was a very small marina on Big Rideau Lake to begin with.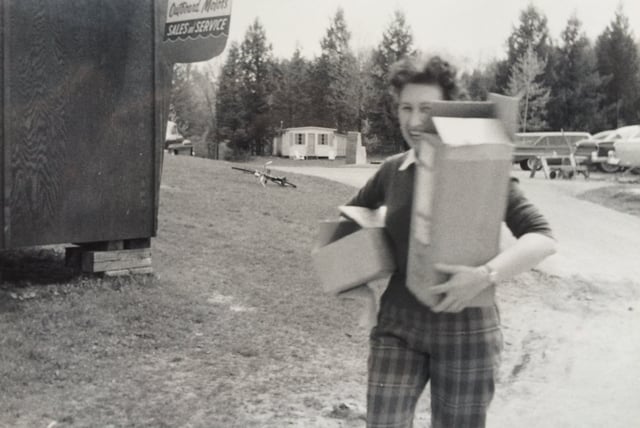 Len and Shirley were social, friendly, and above all else, customer focused. They always went well out of their way to make things right for our dockage and cottage guests, and at that time almost all the work was done by them, their sons, or one or two employees. They had a vision for us to emulate of always doing the right thing for our guests, even if it was hard to. They created a culture of family, belonging, and great experiences. Even though they were simpler times they did not have a large team or today's communication tools to pull it off.
I feel the weight of Len and Shirley's (and my father Doug, Uncle Steve, Aunt Judy, and brother Colin) risks, hard work, sacrifices they all made to build a foundation for us to work with, every day. There is no way I would ever do something that would jeopardize that legacy, or taint the reputation they built. It means far too much to me.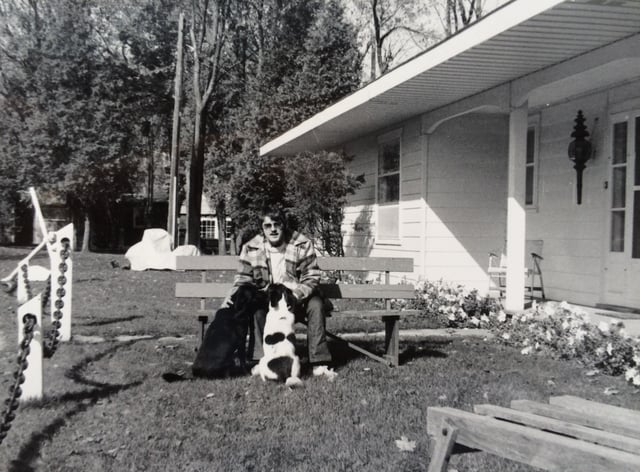 When faced with any decision, fork in the road, or a choice on what to do, it is easy for me to look backwards, and seek the lessons they taught my dad, and the rest of us. A culture of caring flows through the veins of every Len's Cove Team member, and I see examples of it every day.
Dad remembers my grandfather saying to him: "Nothing happens until someone makes a decision. Make the right one and reap the rewards. If you make a mistake, fix it quickly and do it right going forward."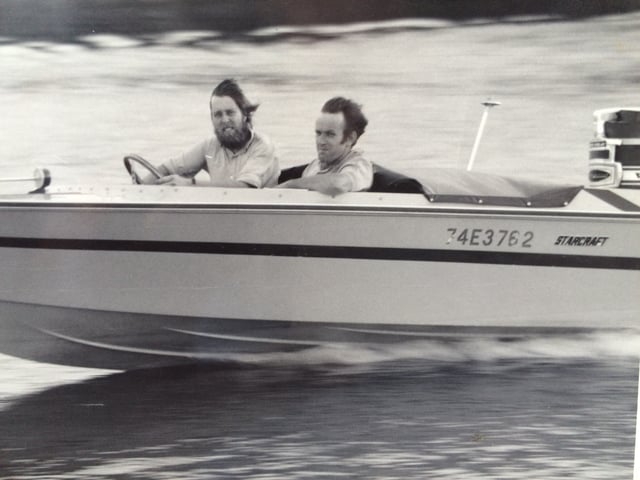 From time to time there are challenges, errors, or bumps in the road. Nothing is perfect, and we do miss-step on occasion. It is how we react to those times that defines who we are. Did we do the right thing quickly, make it better than before, learn, and implement the learning. Did our guests leave happy, and did they want to tell someone that the experience "was great"? These are the questions I ask myself.
My dad is going to help me remember some of the great stories from the years past, and we plan to post a number of them for you to read and I hope enjoy. They will serve as entertainment, and hope will shed some light on who we are. We also see them as great training for our team to share the culture with new hires, and keep our existing amazing team focused on what is truly important. The lessons of the past guide to making great change in the future.
You may not think you care that Len Horsfall started Len's Cove. If you choose to do business with us, you will learn that it does make a difference.
I am the third generation owner of Len's Cove, and Len was my grandfather.