Boat Trade-in Evaluation | Knowledge is Power
Are you looking to buy a new or used boat, but you currently own a boat that you don't need anymore? Use this resource to maximize your value, reduce your work, and not get taken advantage of. If you are already working with us on a new to you boat, then we need these details for your trade also.
There is no obligation at all, whether you are going to buy your new or used boat at Len's Cove or any other dealer, this will be valuable information for you. This will even help if you decide to sell it privately to someone else.
Fill out the form on the right and get a FREE, no obligation trade-in value. One of our boating coaches will send it to you, along with an offer for advice should you need it. No pressure, no hassle, no pushing. What have you got to lose other than a few dollars for not doing it? Fill it out as if you were selling your boat to your best friend or a family member.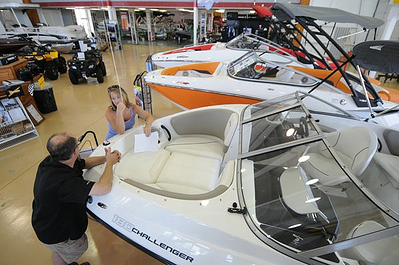 What We do With This Information