Whether you're buying a boat for the first time (new or used boat) the process can be a bit intimidating, not to mention confusing. More often than not, customers who walk through the doors of a new or used boat showroom are going to be comparing multiple brands, models, and dealerships That can be a lot of variables!. At Len's Cove we are proud to have some of the best brands on the water. However, we understand that there are times when the situation can be difficult to decide.
The Len's Cove Assurance Plan:
Based on this, we have formed a program that targets new or used boat buyers to give them a sense of confidence and security with their big decision and their investment. We created the Len's Cove Assurance plan, as a way to "re-assure" you that you've made the right choice, not just with your boat, but also by choosing Len's Cove. In brief, our assurance plan states if you purchase a boat from us, from the day you take delivery of your new or used boat you have 4 months to decide whether or not it's the right boat for you. We are so confident with our sales process and problem solving skills – we aim to have your boat right for you the first time. If however you are unhappy with your purchase, and you decide you should have gone with a different (size, colour, model, type, power) option, we give you 100% of your money back towards a boat of equal or greater value!
You have now dramatically reduced your risk by "assuring" that you can change your mind after the fact and not lose any money to depreciation. Many people who buy the wrong boat the first time are stuck with a terrible dilemma: do I suffer with it, or trade/sell it at a loss. Neither are going to happen at Len's Cove.
The MasterCraft Buyback Guarantee:
Here is a possible real life situation.. You're a new boat buyer looking at towboats for wake surfing, water skiing, wake boarding, tubing, etc. You are comparing a MasterCraft model that may fit your needs with the competitors models. You've done your research and based on your wants and needs you think you've narrowed it down to Nautique and MasterCraft. Although the quality, warranty, styling, and options, are enough for one to finalize their decision and acquire a MasterCraft, we understand that sometimes a competitors brand may appeal to you. So now you're stuck on who do you choose MasterCraft, or Nautique?
Lets say, you went ahead and chose the Nautique and LOVED it! Great! You're ahead of the game and totally satisfied with your purchase.
And then again, what happens if you went for the Nautique and weren't totally satisfied, and want to switch to something else. You end up taking a loss by trading in, selling it for less than you paid for it, or keeping a boat that doesn't completely meet your needs. Neither Nautique nor the dealer, backs you on your purchases.
Let's say you went ahead and chose MasterCraft and LOVED it! Again, that's awesome, you're happy you've found the right choice for you.
......here's the important part......
What if you went with MasterCraft and weren't happy with your purchase and regret not going with the Nautique, a Moomba, or something different (any boat, any brand, from any dealer)? You have the power and confidence of the MasterCraft Boats "Buyback Program" that states if you are unhappy with you new MasterCraft, MasterCraft Boat company will write you a cheque including the taxes that you can use towards ANY boat you like. That is a POWERFUL message, tool, and commitment. You have ZERO RISK.
At Len's Cove we take pride in our down to earth, genuine attitude when dealing with our customers and new boat buyers. We see past the dollar signs and dig deep into your hearts and minds. Instead of selling you product, our goal is to find your wants, but more importantly, your needs. We aim to problem solve, seeking needs & reasons you may not even known you had before we let you jump into a new boat before covering all the bases. After all, a good deal on the wrong boat, is not a good deal. We really are all about finding the RIGHT boat, and getting your boat RIGHT.
This being said, at the end of the day it makes your decision making process, well, a no brainer really in our opinion. It's a safer choice to choose Len's Cove for any new boat or used boat purchase. in this particular case, MasterCraft, over a competitor for the sake of making the right choice, and we've got your back and fully understand if you didn't make the right choice.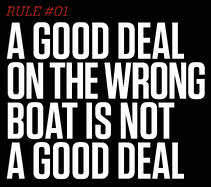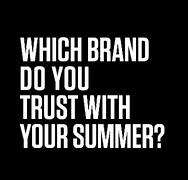 We are thrilled to have these two programs available to our new and used boat buyers. Although they are there, our mission is to get it right the first.
Contact us today to get start with your boat buying experience, a good deal on the RIGHT boat is our passion, and we look forward to being apart of your boat buying experience!