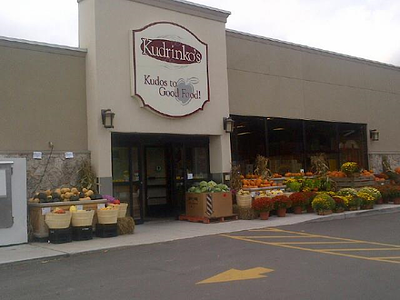 Life on the boat or at the cottage on Big Rideau Lake: it should be relaxing, fun filled with good time, good friends, and good food!
Kudrinko's and Len's Cove Marina is pleased to offer free grocery delivery to your boat (or to the marina for your cottage) every Friday. Place a minimum $50 order by 3PM Thursday and we'll waive the $10.00 pick and delivery fee.
Orders can be emailed to contact@kudrinkos.ca. Please provide a phone number where you can be reached in case we need to clarify your order. We'll also email you back by 9AM Friday morning to advise you of any out of stock situations or to suggest alternatives. Our weekly flyer can be viewed here.
Orders will be delivered to the marina by early afternoon on Fridays where they will be received by Len's Cove's concierge staff. Orders can be billed to your Len's Cove account for even greater convenience. Save time on your way to the boat for the weekend and you'll be toasting "Kudos to Good Food" before you know it!
Check out the Kudrinko's Facebook page here.
Len's Cove and Kudrinkos: both generational family businesses that have a great team, and really care about our customers.