Your Account - Your Choice
Have your transactions processed your way
A marina is very much like a hotel with the subtle difference that it is your boat that in theory sleeps in the bed (instead of you). Because of that similarity, just like in a hotel room, you are able to "charge incidentals" against your space/boat at Len's Cove. Also as with a hotel room, you require a credit card to reserve the space. It is also mandatory to be on file to pay for those incidentals, should you choose to not pay for them with a different method at "check out".
At Len's Cove the Accounts Receivable Policy is:
If you have a boat at the docks, in storage, in for service, or are a lake customer that wants to have an AR account at the marina, a current MasterCard or Visa must be on file at all times
Each and every transaction (parts sale, ice, fuel, Galley meals, service, ice cream, etc.) will be emailed to you at the time it is charged to your "space"/account
You will have the choice how to pay that charge/invoice
You can write a cheque, send an Interac e-transfer, stop by the office and settle with cash, debit, etc.
A statement will be emailed to you on the 1st business day of each month.
Any balance remaining on your account on the 5th of each month, will be processed to your credit card on file
Account credit limits will be set initally at $2000 for customers with a dockage and/or storage contract, and $1000 for those who do not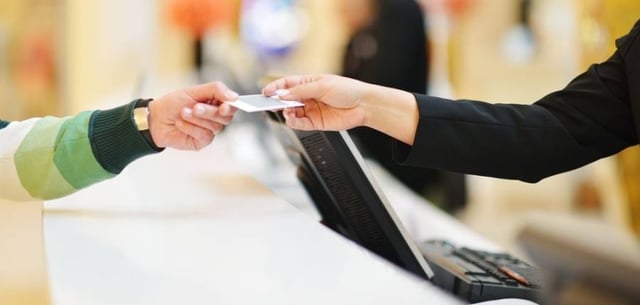 Credit Card Security At Len's Cove
Your personal credit card information is handled with the utmost security by our trained staff. Here's what we commit to you:
We do not EVER store your credit card information physically or digitally at Len's Cove.
We train a few select team members in credit card security compliance. Only those trained are able to ask for or accept your card details.
We enter your credit card information into the secure and encrypted Elavon Canada (the same company used by Costco) banking site.
Once entered, we can not see your card number. We do not have any record of it in any physical or digital form.
Want to know more or ask questions? Fill in the form below.